About Us
How we can help you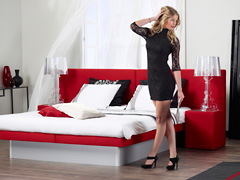 Advanced sleeping systems
BedTraders is a well-established, full-service supplier to the bed industry.
We produce, market, and distribute advanced sleeping systems, including waterbeds, box springs and mattresses. While we offer a standard range of mass-produced designs, we also design and manufacture exclusive collections to our clients' exact specifications.
Our beds, your private label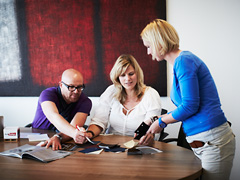 Private label team
For many years, we've been supplying our beds under private label to leading brand names, chain stores and web shops. More recently, we have started selling our products directly to individual furniture shops and sleeping system specialists.
We have a professional, full-service marketing department with specialists in styling, product photography, copywriting and design. Our teams work with you to create a distinctive online and offline media presence to ensure you reach your target group. We do everything possible to help you develop your own successful brand.
You sell the bed, we do the rest
You too can benefit from the scale and efficiency of our operations. You can build your own brand, one bed at time. Depending on the volume, BedTraders can also support you in the following ways:
Stocking the products
Delivering the products to your customers
Assembling the products (via our European assembly network)
Providing customer support in your name through our customer support department
We can also fulfil your orders and invoice your customers in your name. As an affiliate, you simply sell the bed and we do the rest.
You can have your own private label on a BedTraders sleeping system, even when ordering just a single unit. You don't become a BedTraders dealer. Rather, we simply put your brand name on the bed. You set the selling price and determine your margin. You determine your target group. Because the bed is sold under your brand name, your customers cannot compare your prices with those of your competitors, giving you a competitive advantage!