Private Label
Top quality beds under your own private label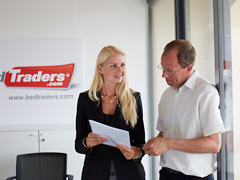 Full-service marketing
We have been active in various segments of the bed industry for many years. We design all our beds, either ourselves or in cooperation with our clients.
For all our products, we maintain ample stock. But we don't stop there. We also have a full-service marketing department and provide comprehensive customer service.
Our products, our experience, our expertise and our departments are at your service.
Your brand, your strategy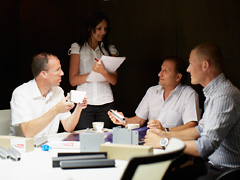 Concept development
Develop your own exclusive brand name, one bed at a time.
Your label will be on the product. The brochures, photographs, point of sale materials, foot mats, posters, video commercials and advertisements will all carry your imprint. While we have standard promotional materials for this purpose, our marketing department can also devise and implement a client-specific marketing concept for you.
Working closely together with you, we can ensure your private label beds are carefully aligned with with your retail outlet's market position. By developing your own brand, you will be able to successfully compete with other leading retail outlets in your area.
Competitive advantage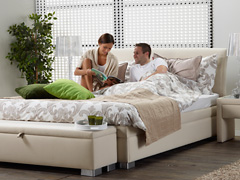 Personalised collections
You determine the retail price of the beds we supply to you.
Because the bed is sold under your name, your customers will not be able to directly compare products and prices with those of your competitors. They won't be able to try the bed in your store, then purchase it elsewhere.